Ho Chi Minh Community Design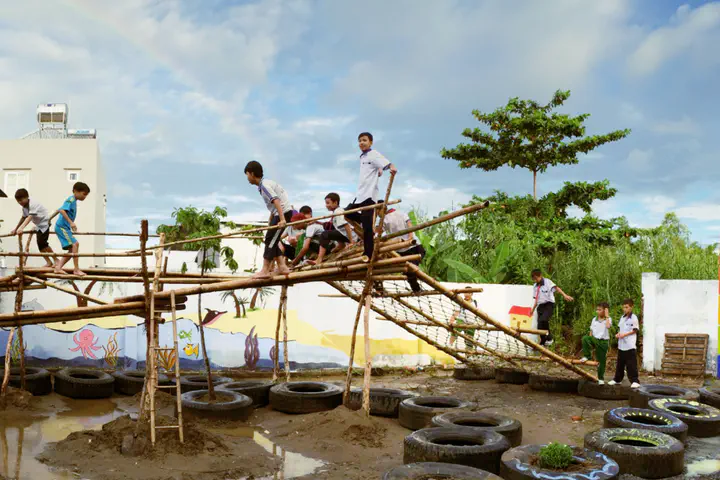 Overview
The Ho Chi Minh Community Design project explored the Participatory Action Research (PAR) process in Phú Xuân, a suburban district in Ho Chi Minh City, Vietnam.
In this 2-year project, we co-designed a community space and built a design prototype (including the bamboo structure in the image above) in response to the social and environmental issues faced by the local community.
View more details of the project in our design report.
Role
The project's multidisciplinary team involved three universities – Singapore University of Technology and Design (SUTD), Ho Chi Minh City University of Technology (HCMUT), and Van Lang University (VLU) – to work with the Phú Xuân community. I was part of the research and design group from SUTD.
Over two separate trips to Vietnam and monthly design meetings at SUTD, I assisted in:
Joining interview and survey teams to understand the community (May 2015)
Conducting co-design workshops with the community and team (May 2015)
Constructing and revamping the community space (Sep 2015)
Our team and project received the SUTD Humanitarian Award in 2016 which recognises outstanding humanitarian work and collaboration.